Conferences
---
The 2TaLL project required an interdisciplinary approach, including integration of various scientific fields and reaching a number of research communities. A major achievement, important from the point of view of dissemination of findings and broadening knowledge of the researchers, was the participation and presentations delivered during three leading international conferences of various scientific profiles, such as geometry (ICGG16: International Conference on Geometry and Graphics, Innsbruck 2014), environment remote sensing (ISRSE36: International Symposium on Remote Sensing of Environment, Berlin 2015) and digital urban analysis (SSS10: Space Syntax Symposium, London 2015). Each of the conferences had its impact on the direction of research under the project.
Leading conferences:
2-5 AUGUST 2014, INNSBRUCK – 16th International Conference on Geometry and Graphics

The 16th International Conference on Geometry and Graphics (ICGG 2014) took place in Innsbruck, Austria, on August 4–8, 2014.  The ICGG 2014 aims at providing a forum for presentation and discussion of both academic and industrial research involving theoretical and applied geometry and graphics as well as other related fields. The ICGG conference is part of a series of conferences held biannually and sponsored by the International Society for Geometry and Graphics (ISGG). The first Conference was held in Vancouver, Canada (1978), and hosted by the Engineering Design Graphics Division of the American Society for Engineering Education. The conference was called "International Conference on Descriptive Geometry." Since then the conferences have been held almost every two years.
Topics of oral presentations:
Geometrical Aspects of City Skyline – Tall Building Analysis – Czyńska K.
Exploring the Complexity. Digital Turn Towards Geometry in Contemporary Architecture and Urban Planning – Rubinowicz P.
Poster session: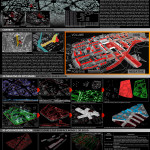 Complexity of Public Spaces System Between Key Tall Buildings in City of Szczecin. Geometrical Aspect of Public Spaces in 3D City Model – Zwoliński A.
11-15 MAY 2015, BERLIN – 36th International Symposium on Remote Sensing of Environment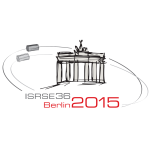 36th International Symposium on Remote Sensing of Environment (ISRSE)took place on May 11-15, 2015 in Berlin, Germany. This 36th Symposium represent a major event in the long series of internationally recognized ISRSE meetings. The overall theme of the symposium is the use of Earth Observation systems and related Remote Sensing techniques for understanding and managing the Earth environment and resources. ISRSE-36 will provide an outstanding opportunity to learn about these major programmes and their first results. It will be a forum to present applications based on these new missions and to exchange views on future directions of Earth Observation technology and geographic information management.
The Symposium will include plenary and thematic sessions, poster sessions and side events on issues of interest to scientists, policy makers and resource managers in the public and private sectors. The programme will feature speakers from around the globe sharing their experiences and knowledge on Earth observation applications and programmes. By attending the ISRSE-36, practitioners, scientists, policy makers, system engineers and students will be able to get a full view of the current situation in a range of fields now deemed critical in the Earth's sustainable management.
Topics of oral presentations:
Application of Lidar Data and 3D-City Models in Visual Impact Simulations of Tall Building – Czyńska K.
Study of City Landscape Heritage Using LiDAR Data and 3d-City Models – Rubinowicz P.
Computing and monitoring potential of public spaces by shading analysis using 3d LIDAR data and advanced image analysis – Zwoliński A.
13-17 JULY 2015, LONDON – 10th Space Syntax Symposium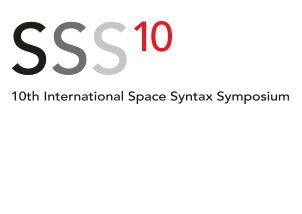 The 10th Space Syntax Symposium (SSS10) was held in London from 13 to 17 July 2015, at University College London, Bloomsbury. The Space Syntax Laboratory, University College London, was hosting the tenth biennial international space syntax symposium – a dozen years on from the last London symposium. The aim of the symposium is to bring together scholars, practitioners and students who are currently working on space syntax and related approaches to share knowledge, discuss theories as well as practical applications and to explore directions for future inquiry. We are aiming to encounter in this symposium a wider and more diverse range of issues, as well as the most advanced and state of the art research in this field.
Topic of oral presentation: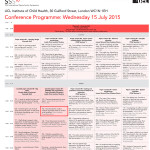 Visual Protection Surface method. Cityscape values in context of tall buildings – Czyńska K., Rubinowicz P. — Curated paper session B7 – Visibility and computation – Tasos Varoudis (Convenor)
Poster session: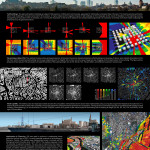 Application of 3D isovists in visual impact simulations of tall buildings – Rubinowicz P., Czyńska K.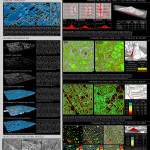 3D-negatives of public spaces: detection, analysis and tall buildings relations – Zwoliński A.
Other conferences:
9-10 MAY 2014, BIAŁYSTOK – Hybrid Environment For Architecture
On 9 and 10 May, the BUT Faculty of Architecture hosted The eCAADE International Workshop and Regional Conference 'HYBRID ENVIRONMENT FOR ARCHITECTURE'. The workshop and conference were attended by over 40 representatives of science from Poland, Austria, Belgium, Denmark, Lithuania, and Belarus, as well as by students and computer companies. The eCAADE (Education and Research in Computer Aided Architectural Design in Europe) President, Prof. Johan Verbeke of University of Leuven, Belgium, was the honorary guest at the event. The meeting was a discussion forum on the application of real-time interactive systems in architectural design. The systems include: Virtual Reality (VR), Augmented Reality (AR), and Mixed Reality (MR), which are environments for new systems of cooperation between humans and computers in multimodal architecture. The workshop was devoted to experiments in virtual reality and to the interactive design and testing of augmented reality as the programming environment. During the workshop, the participants had the opportunity to use the Faculty computer laboratory with the necessary software, the CAVE system, a 3D scanner, and a 3D printer. The event was organised by AURELA (AugmentedRealityLaboratory) of the Faculty of Architecture of Bialystok University of Technology, and Computer-Aided Design Unit of the Faculty of Civil Engineering, Architecture and Environmental Engineering of Lodz University of Technology.
Topics of oral presentations:
Application of 3D virtual city models in urban analyses of tall buildings – today practice and future challenges – Czyńska K., Rubinowicz P.
A day in a shadow of high-rise – 3D parameterization and use of public space around PŻM / Hotel Radisson building complex in center of Szczecin – Zwoliński A.
9-10 OCTOBER 2014, ŚWINOUJŚCIE – 17 Forum Architektury Krajobrazu
The aim of the XVII Forum of Landscape Architecture is to present and discuss the achievements of contemporary architecture in Poland, with a special emphasis on the assessment of the attractiveness of the landscape and by the possibility of the effective protection and creation.
Topic of oral presentation:
Atrakcyjność krajobrazu miejskiego a zabudowa wysoka – na przykładzie wybranych miast europejskich – Czyńska K.
11 DECEMBER 2015, GDAŃSK – Chance for monuments 2015
"System changes – a new chance for monuments" – is the motto of this year's conference, dedicated to the protection of monuments, which took place on 10-11 December at the Academy of Fine Arts in Gdansk. Among the topics included, among others historical conditions of the system of protection of monuments in Poland and the contemporary problems and challenges related to these issues.
Topic of oral presentation:
Projekt 2TaLL – Wirtualne modele miast w analizach urbanistycznych – Czyńska K., Rubinowicz P., Zwoliński A.
26-27 JANUARY 2016, WARSAW – ASK.the.conference
ASK.the.conference had its first edition exploring the role of research in the creative practice and the education of professionals focusing on architecture and spatial planning. Supported by Research by Design the conference combined theory and applied science, academia and practice for the creative transformation of our human space taking into account a consistent environmental awareness. It was an opportunity to showcase best practices, state-of-the art research and innovative approaches to teaching.
Topics of oral presentations:
Visual Impact Size method in planning tall buildings – Czyńska K.
Geometries of cityscape. Analysis and detection of public spaces beneath tall buildings by 3d-negatives – Zwoliński A.
Go To Top